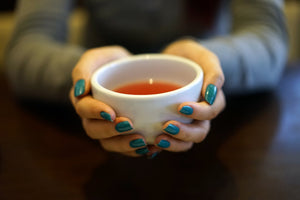 Decaf Wake Up
What do you do when you need to wake up and feel energized, but you don't want any caffeine? Well you have two choices: 
First, if you want help feeling awake, calm and focused, our Moringa tea powder is the best option: it helps get your brain working, but without any caffeine in sight being an *adaptogen*.
Second, zingy teas are great options. Wake up your mouth and mind! Ginger, licorice, peppermint, lemon and more will brighten your morning.
We're Now Carbon Positive!
Every Tea Bundle Sold Plants 1 TREE