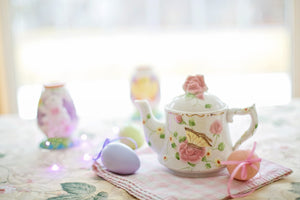 Spring & Floral
Like spring in a mug! Our floral teas and tisanes will brighten any day with their super soothing smells. Aromas of rose, lavender and sweet marzipan will brighten your day. These are especially perfect for long brunches, Easter tea parties, and the first iced tea of the season.
Lovers of our gorgeous floral teas might also like to check our our larger selection of Fruity blends too! We struggled with making this collection, it just feels like things like our almond or citrus blends feel floral but really we're thinking fragrant!
We're Now Carbon Positive!
Every Tea Bundle Sold Plants 1 TREE